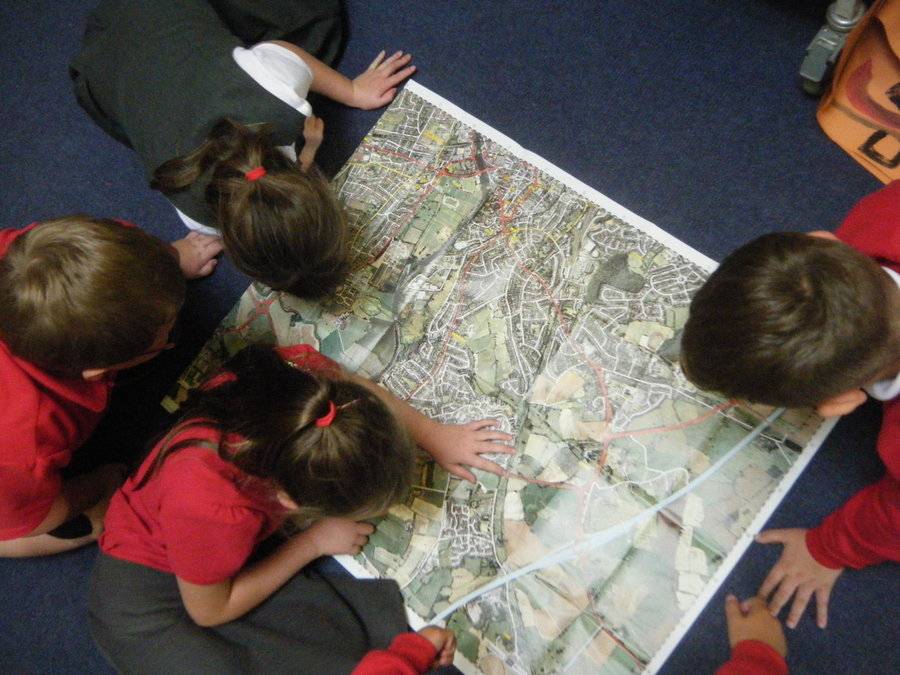 Geography Skills
The children in Year 2 began the school year by talking about a book they had chosen with a distinct locational setting. From their presentations we have gathered a huge bank of geographical vocabulary. Well done everyone!
We have been reading about the life of a fictional character on a small Hebridean Island with the Katie Morag stories. We recreated her island, the Isle of Struay, to help us understand how maps show the aerial view of a place and map symbols tell us what can be found there.
We are getting to know simple compass directions (North, South, East and West) and to understand physical features, such as; cliff, coast, mountain, ocean, and human features, including: city, town, village, port and harbour.